What's New in the Latest WordPress 6.0 Update?
At Pop Creative, we are WordPress specialists. That's why we keep updated with all the latest updates and showcase the new and improved benefits, both to help our clients and us as a team.
WordPress 6.0 includes over 400 updates, 500 bug fixes and 91 new features – all in this one release. 1 Don't worry, we're not going to through every one (we'd be here until the next update) so here's just a few that we are particularly excited about…
---
Theme variations within a single theme
With the new and intuitive style switcher, you can change the colour palette, font style and weight within a theme at the click of a button. This is great if you like the look of a theme, but want to see alternatives quickly – saving us time and allowing clients to see options clearly, which is great to showcase live during meetings.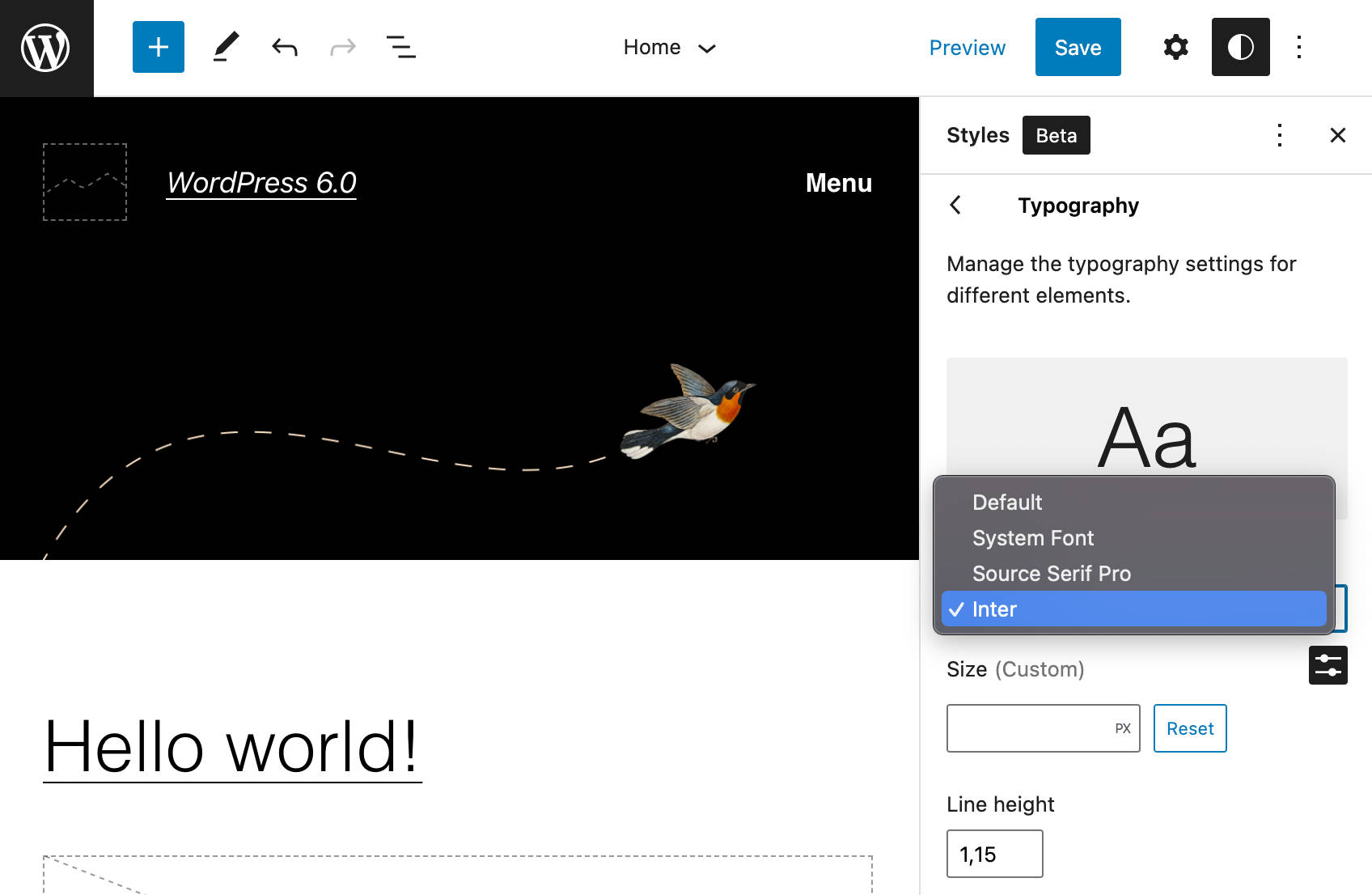 Here's an example of the above theme with colour and font variations using the quick buttons on the righthand side.
Improvements to the User Interface
All typography settings are now under the same section, which helps to improve the UI and creates a consistent user experience.
Border settings and Colour settings controls have been moved to the ToolsPanel, streamlining the editing experience.
'Assign a category' suggestion will pop up before you publish a post. It can be quite easy to forget to add tags and categories to a post when we are in a hurry (I know I am culprit of this), so this reminder is a nice added touch.
You can now select text across multiple blocks to remove.
New buttons added will now inherit the styling from any adjacent buttons, saving you time.
The cover block can now dynamically grab your featured image and set it as the background for the cover block.
The ability to export block themes
Any templates, layouts and style changes you make to a theme can now be saved and exported to a '.zip' file. This is great for visual theme building, with no coding knowledge required thanks to the easy to use blocks!
To export a theme:
Go to your site editor
Click on the 3 dots icon in your top right corner.
A menu should appear a menu with the option to download your theme.
Locking blocks
You can now disable the option to move a block, remove a block, or both. This means we can now give more access to clients without worrying about them accidentally breaking or removing something important on the site – creating more opportunities for a collaborative approach.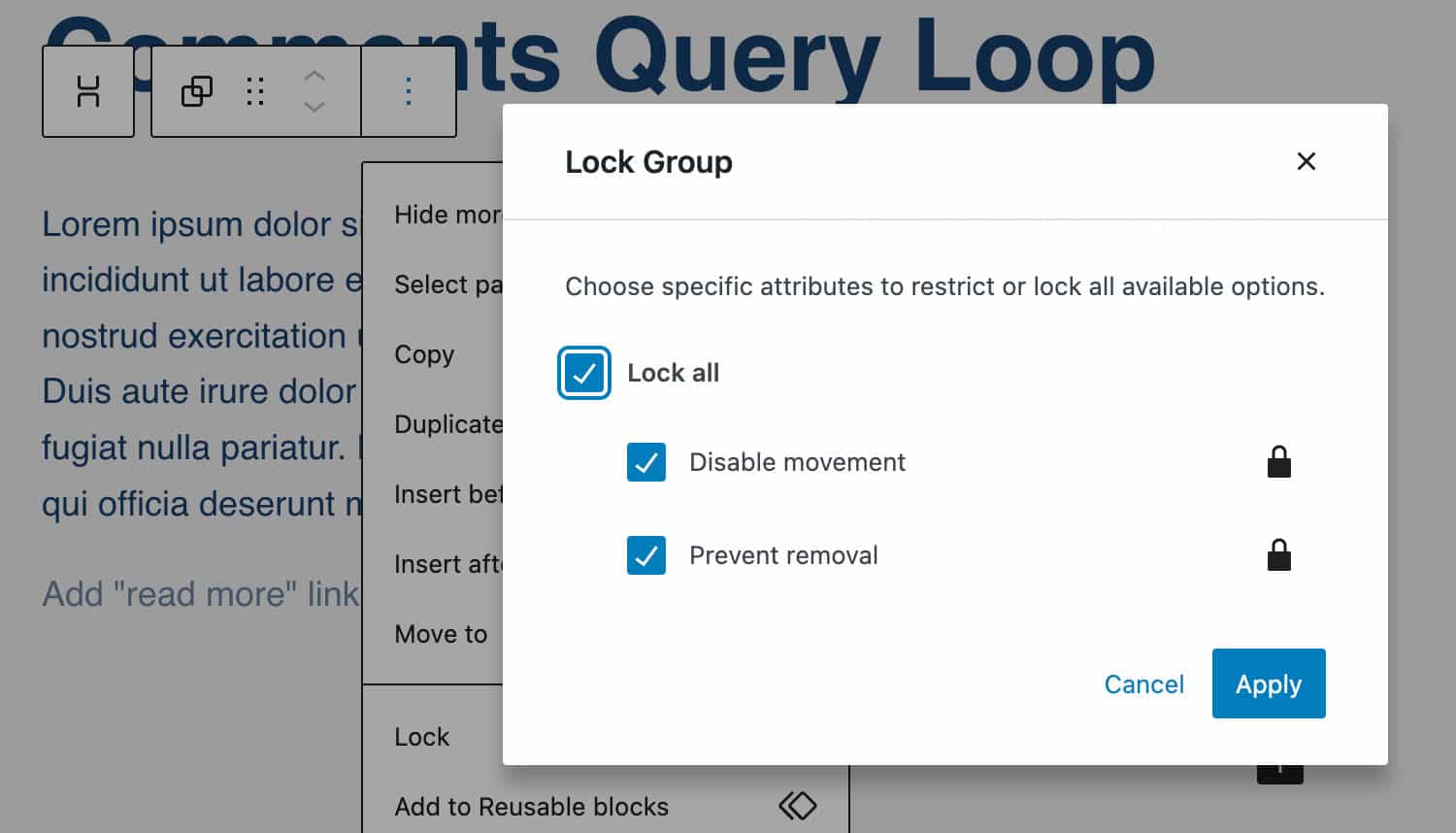 ---
For even more information, take a look at the blogs below:
1 https://yoast.com/wordpress-6-0/
2 https://wordpress.org/news/2022/05/arturo/
3 https://kinsta.com/blog/wordpress-6-0/
How many WordPress plugins should you use?
There are approximately 50,000 WordPress plugins available for users to add to their website. Whether your website is for a personal blog, large business or even an eCommerce site – there are useful plugins available to help you.
Using plugins can really enhance your website and its functionality, but if used incorrectly, they can have a negative impact on the performance of your website. In this article, we will discuss why and when you should use a plugin, and what the best practices are.
So, what is a plugin?
A plugin is a piece of code that enables a program or application to carry out an extra function. In regards to WordPress, there is a whole range of plugins available for adding functions such as; automatic blog sharing on social media, language translations, SEO assistance and much more.
Why does your website need some plugins?
A standard WordPress install provides the essential features that a CMS needs. This includes managing pages or blog posts, as well as media. The features probably won't include everything you need to make your site run as you want it. Thankfully, WordPress provides developers with the tools to extend the platform – these come in the form of plugins. Plugins also help to make millions of websites completely unique. Specific plugins are designed to integrate a niche function with your WordPress site.
Having at least a couple of plugins installed is important for the majority of WordPress sites. However, it is important to just install the ones that your website actually needs in order for it to run smoothly.
Are you using too many plugins?
Plugins run alongside the core WordPress code. Having numerous large plugins installed and running on the site can significantly slow down the speed of your website.
The correct number of plugins for your website is the number that you need for your site to function how you require it to. For this reason, the 'right' number can vary considerably depending on your site's purpose and the functionality of the plugins themselves. A large number of these plugins can usually be built into your website's theme, which eliminated the need for them at all.
To protect your website's security, you should be very careful when choosing which plugins to install on your site. Only choose plugins which have a positive rating from other users, and have regular updates released. It is also very important to keep your plugins as up to date as possible to reduce any security risks.
You should find time to clean up your list of plugins every few months. Look out for the following:
Inactive plugins that haven't been deleted
Outdated plugins that are no longer being updated or supported
Multiple plugins that overlap or duplicate functions
Plugins that don't add essential functions or features to your site
---
Need help with maintaining your website? Contact Pop Creative here. 
WordPress 4.0.1 released
WordPress 4.0.1 hit today which includes security updates. You can read more over at https://wordpress.org/news/2014/11/wordpress-4-0-1/ but this release fixes a few security issues recently found in the 4.0.0 and earlier releases.