What's New in the Latest WordPress 6.0 Update?
At Pop Creative, we are WordPress specialists. That's why we keep updated with all the latest updates and showcase the new and improved benefits, both to help our clients and us as a team.
WordPress 6.0 includes over 400 updates, 500 bug fixes and 91 new features – all in this one release. 1 Don't worry, we're not going to through every one (we'd be here until the next update) so here's just a few that we are particularly excited about…
---
Theme variations within a single theme
With the new and intuitive style switcher, you can change the colour palette, font style and weight within a theme at the click of a button. This is great if you like the look of a theme, but want to see alternatives quickly – saving us time and allowing clients to see options clearly, which is great to showcase live during meetings.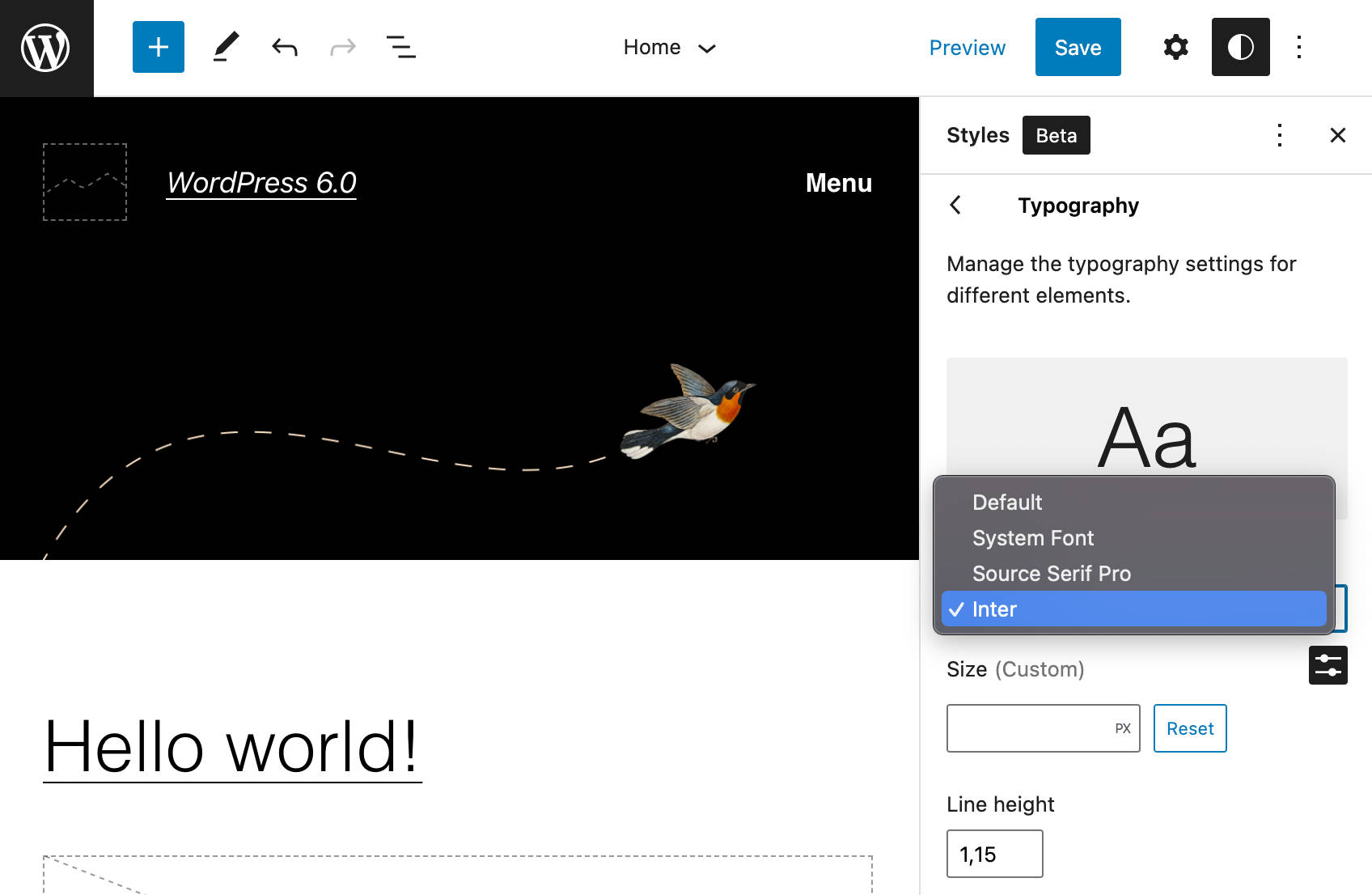 Here's an example of the above theme with colour and font variations using the quick buttons on the righthand side.
Improvements to the User Interface
All typography settings are now under the same section, which helps to improve the UI and creates a consistent user experience.
Border settings and Colour settings controls have been moved to the ToolsPanel, streamlining the editing experience.
'Assign a category' suggestion will pop up before you publish a post. It can be quite easy to forget to add tags and categories to a post when we are in a hurry (I know I am culprit of this), so this reminder is a nice added touch.
You can now select text across multiple blocks to remove.
New buttons added will now inherit the styling from any adjacent buttons, saving you time.
The cover block can now dynamically grab your featured image and set it as the background for the cover block.
The ability to export block themes
Any templates, layouts and style changes you make to a theme can now be saved and exported to a '.zip' file. This is great for visual theme building, with no coding knowledge required thanks to the easy to use blocks!
To export a theme:
Go to your site editor
Click on the 3 dots icon in your top right corner.
A menu should appear a menu with the option to download your theme.
Locking blocks
You can now disable the option to move a block, remove a block, or both. This means we can now give more access to clients without worrying about them accidentally breaking or removing something important on the site – creating more opportunities for a collaborative approach.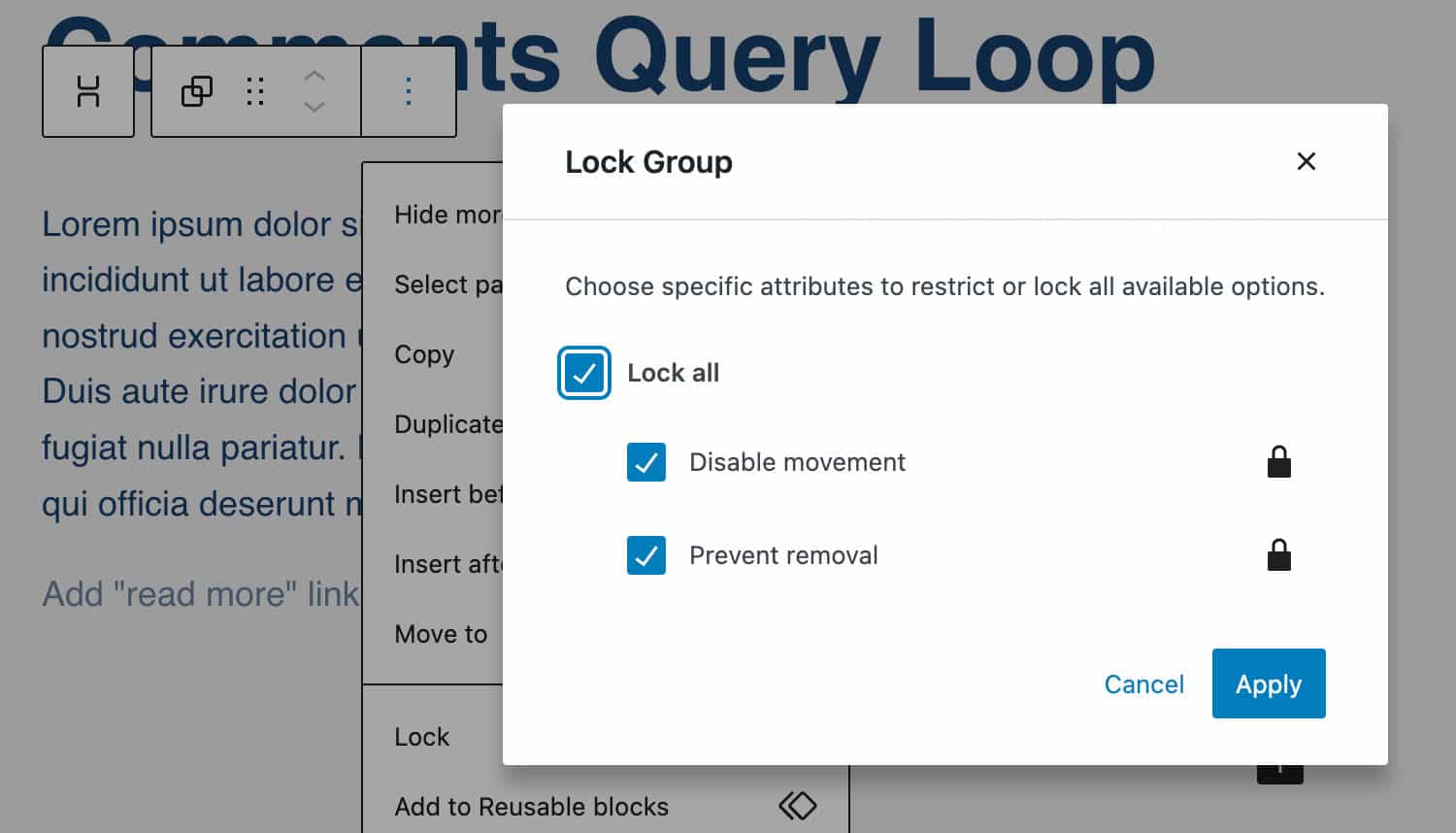 ---
For even more information, take a look at the blogs below:
1 https://yoast.com/wordpress-6-0/
2 https://wordpress.org/news/2022/05/arturo/
3 https://kinsta.com/blog/wordpress-6-0/
Pop Tips to Improve Your Website's Copy
Yes the rumours are true, I used to think a copywriter was someone who wrote legislation and trademarks…. To my relief, I was mistaken.
Copy refers to written content that helps increase your brand. In this case, we're referring to the copy on your website. It is often overlooked how important it is to a site and how much of an impression it can leave on readers (both good and bad, depending on the content…)
Here are some top tips we've come up with to improve the copy on your site to start increasing your conversions:
Positioning your copy
Not only is the wording of your copy important, but the positioning of it too. Your page should read like a sort of story, and it should make sense. It's like if you were reading and the chapters are all muddled up, you wouldn't want to carry on reading.
I have found that wireframing copy has been incredibly useful. This takes a little time to do, but it is so worth it. 
https://wireframe.cc/ is easy to use and it's free, the designers find it especially useful when I've done the copy for a site and I send over where I think each section should go. 
Use specific stats 
It's important to back up your claims with evidence. Generally if there is a generic and cliched statement, users will assume you are lying. 
If you know you have a fast delivery service, you could write:
However, users are more likely to believe something like:
Using specific statistics will help improve your trustability and also reflects how good your business truly is!
Make a list of value propositions
A value proposition is what the user is promised if they buy/use your service. They need a reason to buy – what's in it for them? It's useful to ask yourself: what do we need to tell the user to make them go from a searcher to a buyer?
It's good to make a claim about your product, but you have to prove it. Nobody likes generic statements about a product. Imagine all the users reading your site are singing the Shania Twain song 'That Don't Impress Me Much'. 
You need to think about what makes your company unique. Why should people buy/use your service over your competitors? Then… you need to project that to the world.  
Remove any unnecessary waffle
Everyone is busy, and our attention spans are down to an average of about 12 seconds. You want to make sure you get everything you want to across (and as quickly as possible). Concise and compelling copy is much more appealing than paragraphs of drivel. Tying this in with your value propositions is a good starting point. Make a list of 5 things that make your company unique/are a benefit to customers, and go from there. 
Look at your testimonials
Sometimes the perfect wording comes right from the horse's mouth… or their fingers in this case? Often, past customers can sum something up perfectly. You'll find out what your target audience cares about the most when it comes to your product. This is also a great way to find out the reason why customers came to you in the first place and shows real life experiences with your product, and maybe even some benefits you wouldn't have thought of.
It's also a good idea to check out some of your competitors' reviews and find out what customers say is a negative of theirs, and try to focus on how your company doesn't do those things.
For example, if the general consensus of a hoover is that it doesn't work too well on dog hair but you know yours does, you want to hone in on the fact that yours excels at that.
---
Copywriting is a key component to any website. If you want someone to help rewrite your content to better portray your business and its value, get in touch with us today.